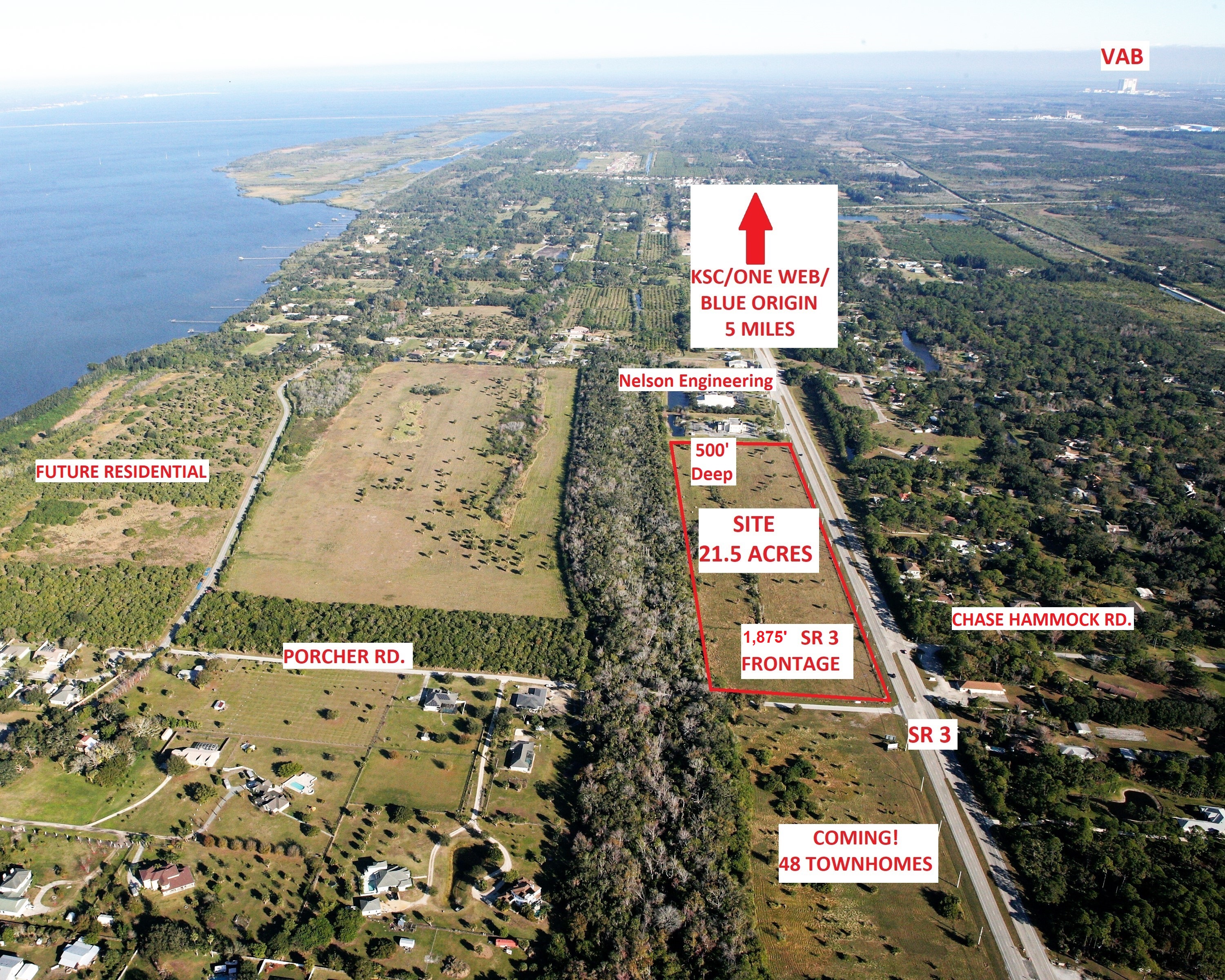 Property Description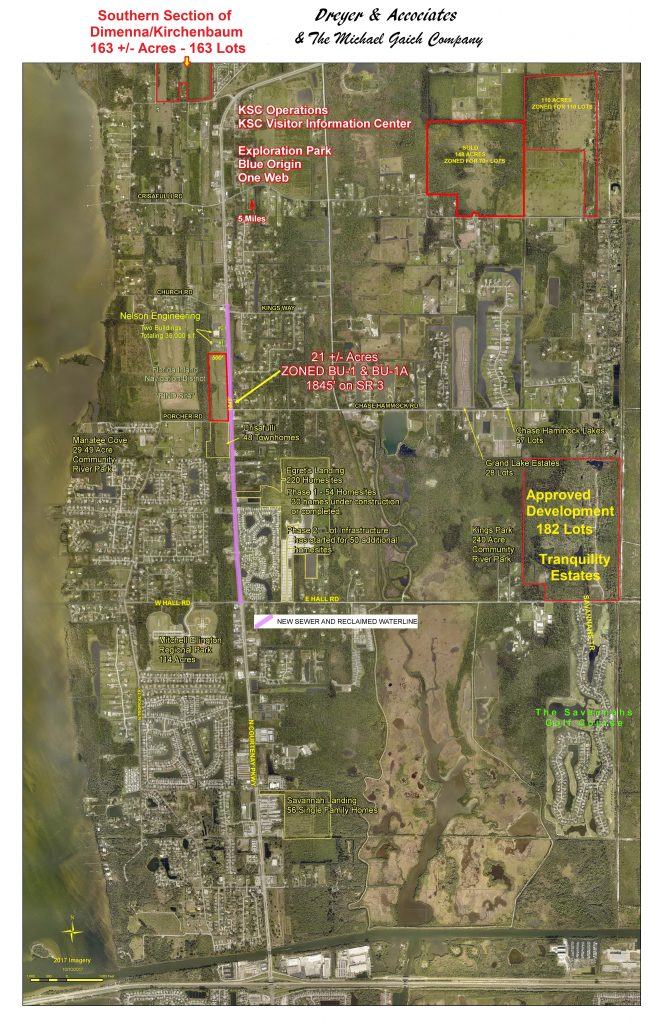 The subject property contains approximately 21.5 acres of land. The property is rectangular in shape with 1,875 feet of highway frontage on SR 3 and 500 feet on Porcher Road. Price is now $2,300,000.
A former citrus grove, the land has been cleared and fenced. It is currently zoned Commercial (BU-1 and BU-1A) by Brevard County.
The property is located on SR 3 on North Merritt Island, approximately 6 miles south of the Kennedy Space Center's employee entrance. The property is 4 miles north of State Road 528 (the Beachline Expressway) which is a major expressway connecting Port Canaveral to Orlando International Airport.  The location is approximately 5 miles from Exploration Park where Blue Origin (owner, Jeff Bezos) has constructed a rocket manufacturing plant of 750,000 SF with a capital investment of $200-225 Million Dollars. The facility is expected to employ 350 professional engineers, scientists, etc., with an average salary of $88,000.00. In addition, OneWeb, a satellite manufacturing company, has built and is operating a 150,000 SF facility that will employ 250 with average salaries of $80,000.00. OneWeb has plans to launch a mega-constellation of 900 small satellites to expand high-speed internet access around the globe.