Property Info
Agent
Michael Gaich, CCIM
Property Description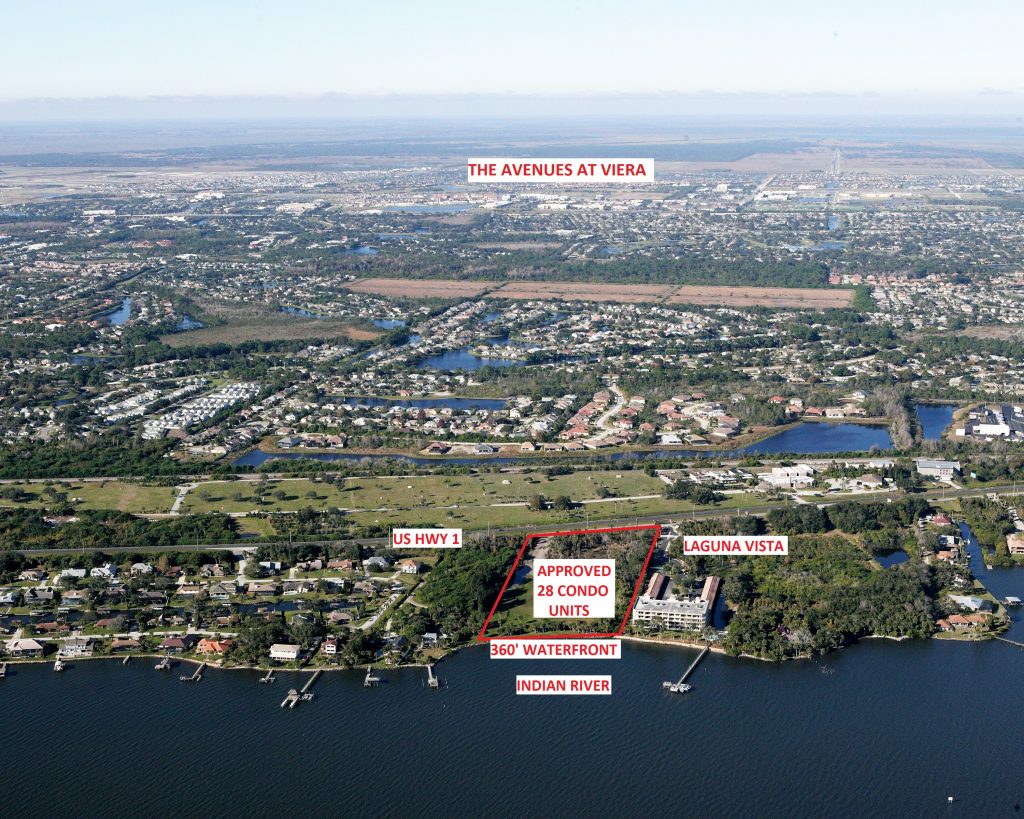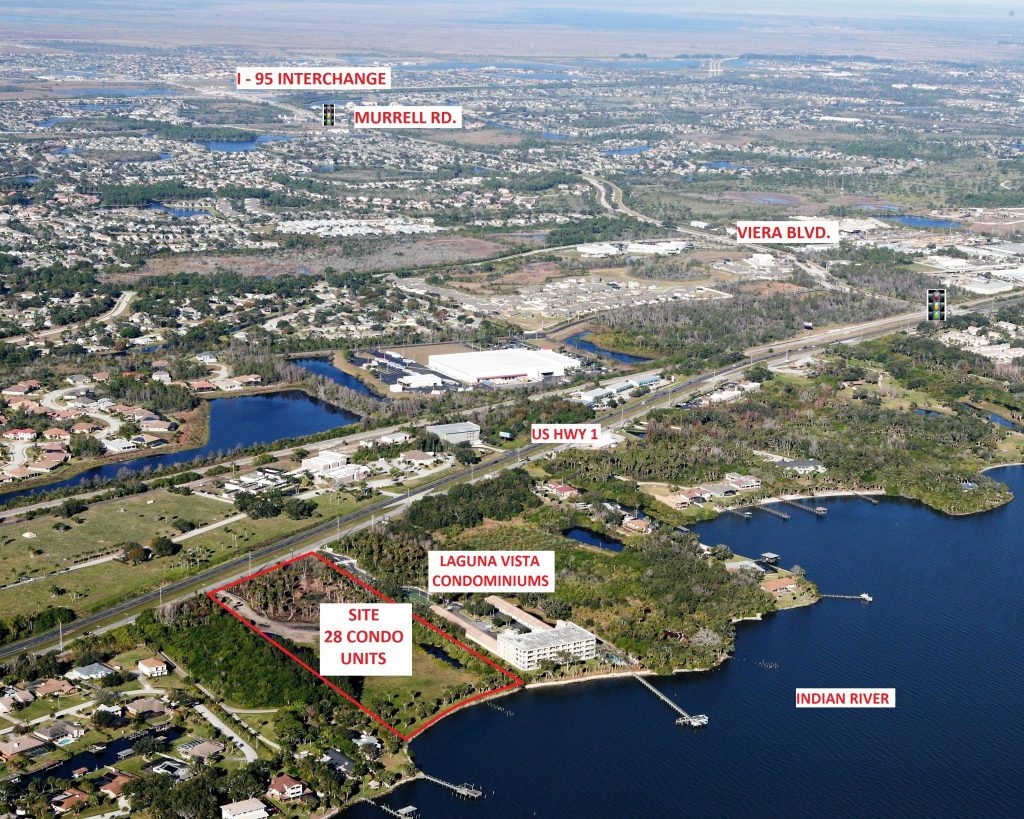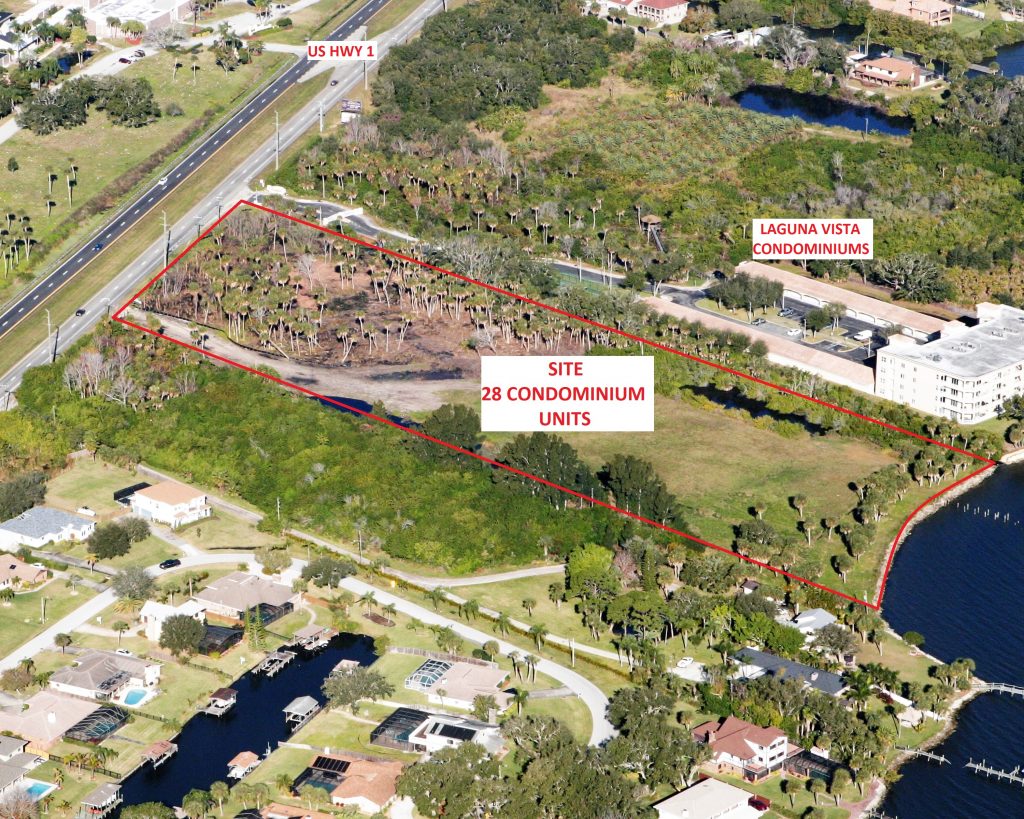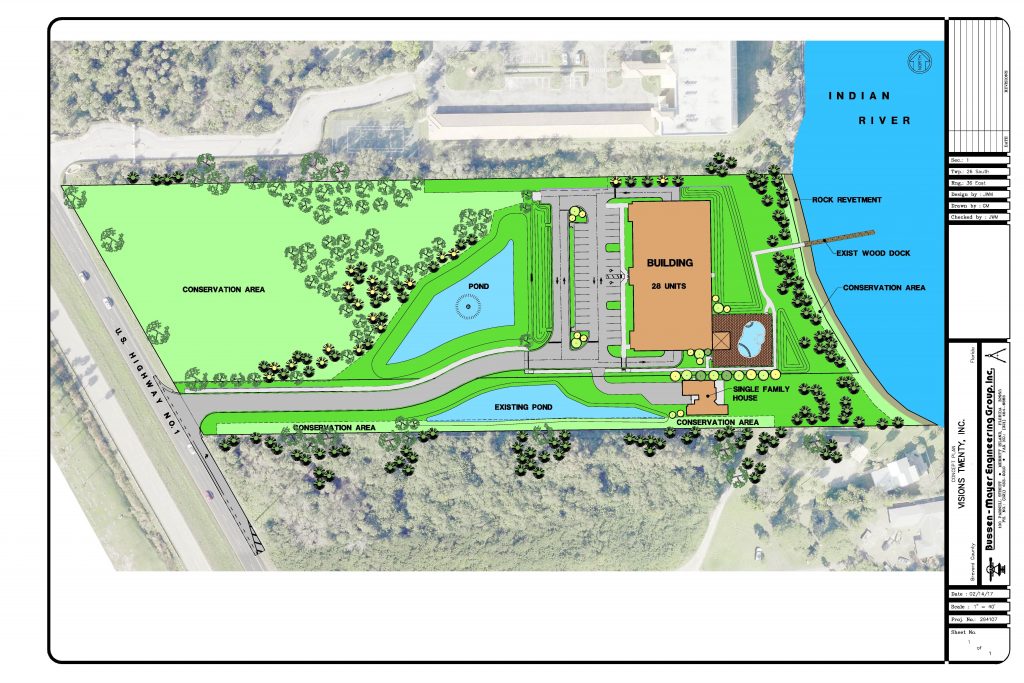 Click on the video below to view the property.
Shovel Ready Condo Project US 1 from Expertise Photography on Vimeo.
The property, located in Brevard County, has a 360′ of Indian River frontage and 403′ frontage on Highway U.S. 1 and its close proximity to the fast growing Viera community (DRI) offers a major advantage to this location. Since its inception in 1989, the town of Viera has attracted more than 27,500 residents, more than 650 businesses and over 11,000 permanent jobs. It boasts a 415,000 square-foot specialty shopping center, The Avenues Viera, which is an open-air retail entertainment and dining destination. Viera consists of over 20,000 acres of land and is a beautiful town with A-rated schools, great shopping, a variety of businesses, abundant recreational amenities and quality medical services, including the 50 Acre Health First Viera Hospital campus which opened in April 2011. This Health First Campus includes the 250,000 SF Hospital. The new Viera Blvd. Interchange at I-95 is scheduled to open in May 2019. This will include widening Viera Blvd. to 4 lanes from US Highway 1 to I-95. This new interchange will provide three access points from I-95 to the community of Viera. There will be a 4th access point at I-95 and Pineda scheduled to be open sometime in the next 3-4 years.
The subject property is located just .9 miles south of the intersection of Viera Boulevard and U.S. Highway 1. This location provides the tranquility of living in a Riverfront Community while also having access to the vibrant and modern Viera Community and all its benefits and conveniences. The subject property is for sale at $1,800,000.00. Contact Michael Gaich 321-794-1300.